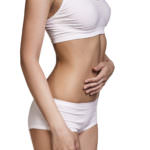 Hernias are common and can affect virtually anyone, both adults and children. Chicago surgeon Dr. Dumanian is an expert in repairing incisional hernias. In this blog post, the doctor discusses the possible causes and risk factors for hernias.
What Is a Hernia?
A hernia occurs when part of an internal organ or tissue bulges through a weak area of muscle, allowing internal tissues to be palpable through the skin. Dr. Dumanian specializes in hernias that occur after prior abdominal surgery, epigastric and umbilical hernias. He has a particular interest in the treatment of rectus diastasis, or the stretching of the abdominal wall from pregnancy. He tends to refer patients with groin hernias to colleagues.
Risk Factors and Causes of Hernias
Hernias that develop on the abdominal wall may occur because the muscle is weakened since birth or by a pregnancy. Other hernias may develop in a body area that has previously been operated on. Patients who have lost a large amount of weight can develop hernias as well. Depending on the cause, a hernia can develop quickly or over a long period of time. Factors that increase your risk of developing a hernia include:
Prior abdominal incision
Being overweight
Smoking
Massive weight loss
It is possible for patients who have previously undergone hernia repair to develop another one. A hernia may develop after surgery due to post-operative infections, obesity, smoking, lifting heavy objects (including children) too soon after surgery and healing complications. The best way to avoid post-surgery complications, including the development of a hernia, is to follow your surgeon's instructions carefully.
Treating Hernias
Most hernias start small and pose no immediate serious threat. However, if left unrepaired, the hernia may get bigger, more painful, and lead to serious health consequences. Dr. Dumanian specializes in surgical repair of incisional hernias, and does it in two different ways.  In patients without wounds or bowel issues, he uses a well-fixed narrow sheet of mesh to achieve a repair.  More recently for non midline hernias or hernias in the presence of wounds, Dr. Dumanian cuts strips of mesh from a single sheet and uses those strips to perform what he terms a "mesh sutured repair".  Dr. Dumanian individualizes treatment to achieve the best combination of a hernia-free outcome with the lowest risk of early postoperative problems.
Schedule a Personal Consultation Today
To learn more about hernia surgery and repair with Dr. Dumanian in Chicago, schedule an initial consultation with the doctor. Please call his Chicago office today at (312) 695-1999.