Dr. Dumanian is the Chief of Plastic Surgery at the Northwestern Feinberg School of Medicine and Northwestern Hospital. He is the Stuteville Professor of Surgery, and is director of the Northwestern Plastic Surgery Residency Program. Triple boarded in general surgery, plastic surgery, and hand surgery; he has a world-wide following for treatments of the abdominal wall and injuries to nerves. He performs the full range of plastic surgery procedures including aesthetic and reconstructive surgeries.
Dr. Dumanian, a native Chicagoan, graduated summa cum laude from Harvard College, and trained at the finest medical programs in the country. After graduating with honors from the University of Chicago Pritzker School of Medicine, he completed a five-year residency in general surgery at the Massachusetts General Hospital. He followed this with three years of plastic surgery training at the University of Pittsburgh, one of the premier plastic surgery programs in the country. He then completed a fellowship in hand surgery at the Curtis Hand Center in Baltimore, Maryland.
Dr. Dumanian's Surgical Specialties
Dr. Gregory Dumanian is an internationally known and respected plastic and reconstructive surgeon who performs a range of aesthetic and functional procedures. His insights on abdominal wall surgery have led to steady improvements in outcomes and innovative treatments of hernia patients. Along with Dr. Todd Kuiken, Dr. Dumanian is recognized as a pioneer of targeted reinnervation, a revolutionary procedure that can transform the lives of amputee patients.
Dr. Dumanian's wide-ranging experience and expertise gives him a unique perspective on all cosmetic and functional surgeries, allowing him to take in the "whole picture" of a patient's needs, rather than focus narrowly on a specific procedure.
More about Dr. Dumanian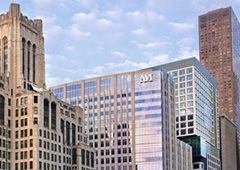 Dr. Dumanian is a triple board certified surgeon who has more than 20 years of experience in plastic and reconstructive surgery. Dr. Dumanian specializes in face and body contouring procedures, and is highly trained in rectus diastasis repair, which he performs for his tummy tuck Chicago patients. If you are interested in learning more about the procedures offered at his state-of-the-art plastic surgery practice, contact Dr. Dumanian at 312-695-1999 to schedule a consultation.