The following is an excerpt of an interview conducted with Dr. Dumanian.
Surrounded by family photos and art in his naturally lit living room, Dr. Gregory Dumanian wears an Adidas sweatshirt and an inviting smile on his face. His voice sounds like one that would belong to a favorite uncle: quirky, with just the right amount of pitch to think he is adorable. He could be any other man enjoying a cold Saturday afternoon inside his warm downtown Chicago home. But, he isn't just any other man. Within a short amount of time, Dumanian has humbly accomplished more than most doctors could conceive of in their lifetime, and he's just getting started.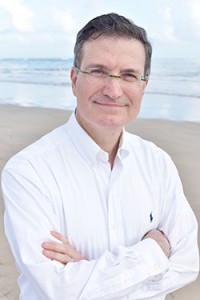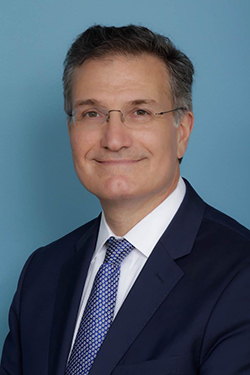 Dumanian, 53, is the head of the Surgery-Plastics division at Northwestern University's Feinberg School of Medicine. Aside from earning the Castle Connolly Top Doctors award, Chicago Magazine's Chicago's Top Doctors award and his most recent investiture, Dumanian's novel work with targeted reinnervation nerve transfers, which connects nerves from amputated body parts to healthy muscle, gave him the opportunity to receive a $2.4 million U.S. Department of Defense grant for further investigation.
"There is never a sense that he doesn't have complete control," said Dr. Sonya Agnew, 36, a former resident under Dumanian from Toronto, Ontario, Canada. In hindsight, Agnew appreciates Dumanian's sense of right and wrong. "It breathes through his pores," she said.
Dumanian, who came to Northwestern's program 18 years ago, began his targeted reinnervation work in 2002 with Dr. Todd Kuiken, director of The Center for Bionic Medicine in the Rehabilitation Institute of Chicago. In an attempt to allow for prosthetic users to have better control of their device, Dumanian decided to connect amputated nerves to nearby muscles. With this method, signals are not only stronger: the brain can control the prosthetic better through electrical signals for muscular movements.
Then, something amazing happened. Kuiken and Dumanian worried that the surgery would cause neuromas, a painful growth caused during the mismatching of two nerves. It did the opposite.
"How beautifully it worked was a little bit unexpected," said Dumanian. "This surgery led to using this treatment of giving the nerve somewhere to go and something to do for pain. It is generalizable for neuromas everywhere," he said.
While it may appear that surgery has been Dumanian's main focus, he attests his enjoyment of his profession as a consequence of his wide range of interests (before going to medical school, Dumanian had considered a career as a priest and as an economist).
"There is nothing I enjoy to the exclusion of everything else," said Dumanian, whose side-gigs, such as his work as an inventor, are just as impressive as his mainstream work.
Dumanian is involved in the creation of a pain index (similar to that of a body mass index) for amputees and in creating a new suture that truly could revolutionize surgery.
"I want to change stuff," said Dumanian in regard to his new suture. The suture allows for tissue to grow within the space of the suture itself. The suture holds the tissue, while the tissue holds the suture. The result? Even stronger sewing jobs post-surgery. "We're this close to getting a patent on it," Dumanian said.
Early test results appear promising, with the new suture requiring much more force to be ripped apart than its traditional counterpart.
Yet, his entire career has not been purely successful. According to Dumanian, one of his saddest moments as a doctor was when he could not save his idol, Ron Santo, from the imminent amputation of his foot. "He almost died under my care, and I am sure that I made the wrong judgment," said Dumanian in regards to the Baseball Hall of Fame Chicago Cubs player. "I almost gave up microsurgery," said Dumanian.
In regards to his success, Dumanian is less than impressed. "I'm just a guy cutting and sewing," he said.