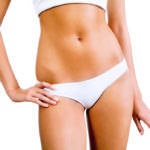 Tummy tuck surgery is one of the most popular plastic surgery procedures performed today. This cosmetic procedure involves the removal of both excess fat and skin, resulting in a smoother, more defined abdominal section. Although dietary intervention and exercise are helpful when it comes to improving body tone and shape, these approaches aren't always feasible or effective for certain individuals. Excess weight around the midsection caused by pregnancy, genetics, or age are common examples of why many people seek to undergo a tummy tuck.  Another prime reason for surgery is rectus diastasis, or the stomach muscles being stretched apart from each other.
The question is, are tummy tuck results permanent? Dr. Gregory Dumanian, a board-certified plastic surgeon based in Chicago, discusses the long-term effectiveness of tummy tuck procedures in this blog post.
Do Tummy Tuck Procedures Last?
A tummy tuck procedure, or abdominoplasty, is a common surgery used to repair rectus diastasis and improve sagging skin and excess fat. It is not an effective way to lose weight, and not everyone who chooses to have a tummy tuck is overweight. In fact, people who have lost a substantial amount of weight may decide to undergo abdominoplasty to remove unwanted sagging skin associated with substantial weight loss.   Expectations are that tummy tuck results are permanent; however, results can often depend on individual choices made after surgery.
After the surgery, the skin will be smoother and the stomach muscles will be tighter. The skin does stretch again a bit over time and it can be pinched, especially when you sit. Weight gain can also sabotage the positive results obtained from the surgery. Tummy tuck surgery "resets the clock" on your abdominal appearance, and it is up to the patient to maintain that result with proper diet and exercise. These actions may go a long way in ensuring lasting results.
Learn More About Tummy Tuck Procedures
If you're considering a tummy tuck and would like to know more about the procedure as well as expected outcomes, contact Dr. Dumanian's office at (312) 695-1999 or visit his website.