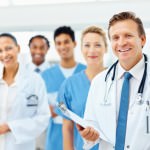 Much of the success of your plastic surgery depends on the surgeon you select to perform it. As a conscientious patient, it is your responsibility to do your due diligence and select a trained and skilled plastic surgeon. Unfortunately, nowadays it is not safe to assume that just because a physician advertises plastic surgery procedures, he or she has any formal surgical training. The reality is that certain people in the medical and cosmetic industries may call themselves plastic surgeons but lack the necessary credentials.
Perhaps the best indicator of a plastic surgeon's qualifications is board certification — and not just any board. Some surgeons market themselves as plastic surgeons but are actually certified by another medical board (e.g., American Board of Obstetrics and Gynecology, American Board of Otolaryngology).
The American Board of Plastic Surgery
Your plastic surgeon should be certified by the American Board of Plastic Surgery (ABPS). This is the only board recognized by the American Board of Medical Specialties to certify physicians in plastic and reconstructive procedures of the entire body (head, neck, trunk, extremities).
Surgeons voluntarily pursue certification after completing their training. Receiving certification from the ABPS means that a surgeon has:
Graduated from an accredited medical school
Completed at least five years of additional training as a resident surgeon in an accredited program (including two years devoted entirely to plastic surgery)
Passed oral and written examinations of their knowledge of plastic surgery topics
Certification is valid for 10 years.
Board certified plastic surgeons receive valuable training during medical school and their residency programs. They hone their technical expertise, aesthetic judgment and their sense of balance and proportion — all of which are important to enhancing the form of the body and face.
According to the American Board of Aesthetic Plastic Surgery, board certified plastic surgeons are also trained to prevent and, if necessary, handle emergencies. Choosing a board certified plastic surgeon to perform your procedure(s) will significantly decrease the risk of complications during and after surgery. Even the most perfectly performed surgery may involve a complication (thanks to the human body's unpredictability) but a reputable and trained surgeon will be able to minimize this risk or intervene when necessary.
More about Dr. Gregory Dumanian
Dr. Gregory Dumanian is a Harvard graduate who has trained at some of the finest medical programs in the country. He earned his medical degree from the University of Chicago Pritzker School of Medicine and completed his residency at the Massachusetts General Hospital. Then, Dr. Dumanian completed three years of plastic surgery training at the University of Pittsburgh, and a hand surgery fellowship at the Curtis Hand Center in Baltimore, Md.
In addition to his private practice, Dr. Dumanian is Chief and Program Director of the Division of Plastic Surgery at the Northwestern Feinberg School of Medicine. He has lectured nationally to fellow surgeons and his work has been featured in publications such as the New York Times and National Geographic.
Dr. Dumanian is board certified in three medical specialties: plastic surgery, general surgery and hand surgery. When you work with Dr. Dumanian, you can rest assured that you are receiving world-class care.
See his full CV here.
Contact Our Plastic Surgeon
If you are seeking a plastic or reconstructive surgeon in Chicago or the surrounding areas, please contact Dr. Dumanian today. Call our office at 312-695-1999 or send us an email to schedule an informational consultation.