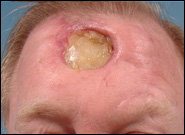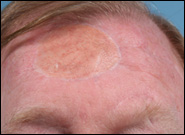 Microsurgery and Wounds
Some wounds need fresh tissue to help with closure. This gentleman had exposed bone in his forehead after a skin cancer removal. This wound was reconstructed with a living piece of skin from the forearm. A microscope is required to transfer the tissue.
---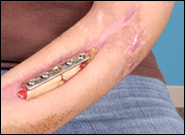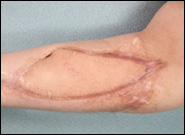 Microsurgery and Wounds
This is a difficult situation of an exposed forearm bone and orthopedic plate. This was reconstructed with a microscope tissue transfer taken from the leg.
---