CV
Articles
In order to view articles please contact Dr. Dumanian for a password.
More about Dr. Gregory Dumanian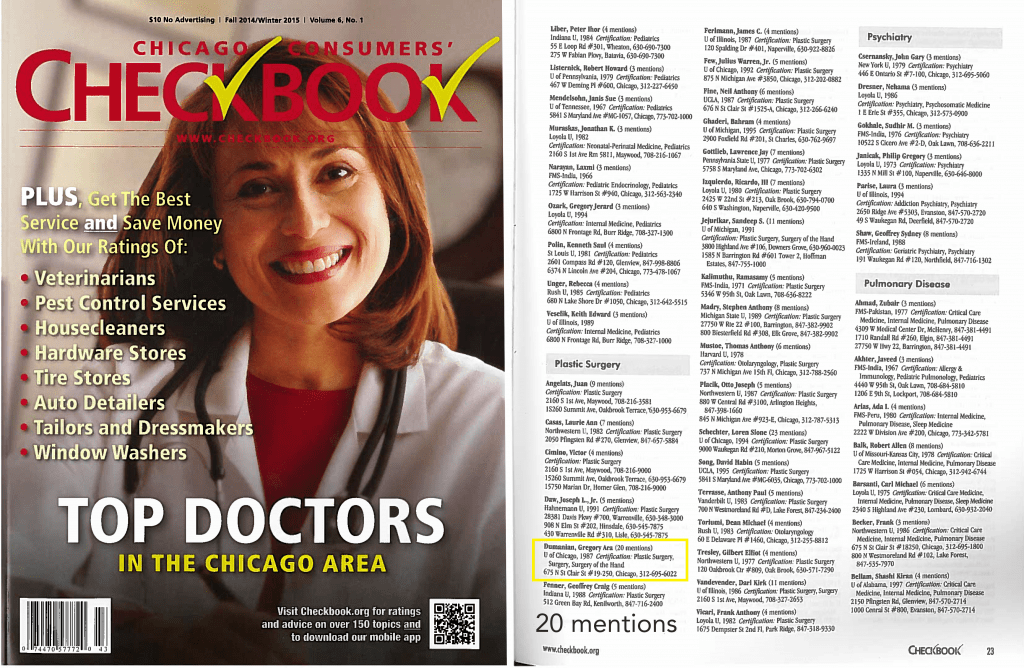 Dr. Gregory Dumanian is a board certified plastic surgeon who specializes in aesthetic and reconstructive procedures. He is frequently visited by patients seeking cosmetic treatment such as tummy tuck, as well as functional procedures, such as abdominal hernia repair. Other procedures he performs frequently include breast reconstruction, breast enhancement, facelift and hand surgery. To schedule a consultation and learn more, contact his practice today at 312-695-1999.